Saint Mary's Drum Corps began in 1947 as the St. Mary's Junior Drum & Bugle Corps, and first competed in the 1948 and the 1949 seasons.
The Saint Mary's Senior Drum and Bugle Corps  were born , and began competing in the 1950 season, and St Mary's Junior Drum and Bugle Corps became the  feeder corps. The name of the corps never became "Cardinals" until the '54 season.  Prior to that it had been St. Mary's Senior Drum & Bugle Corps, while the corps that subsequently became known as "Crusaders" was simply called St. Mary's Junior Drum & Bugle Corps.

The name Cardinals came from Fr. McNamara,  our Spiritual Director, of St Mary's Star of The Sea church in Beverly, who saw the Senior Corps getting dressed for the '54 May Procession in Beverly and said, "They look like a bunch of Cardinals."  This was, of course, a reference to the color of the new shirts (combined with his very strong desire to become a Cardinal of the Church at some point).  The name stuck.  At some point thereafter, the junior corps became the Crusaders.


The Cardinals were born , and began competing in the 1954 season, and the Crusaders stayed as the Cardinals feeder corps.

In 1973 the Cardinals teamed up with the Wilmington Crusaders and became the Cardinals of Wilmington, and became a great corps and a powerhouse in the Massachusetts drum corps circuits in 1974.  In 1975 the corps team up with the corps from Melrose, The Legion Vanguard and in this year, the corps was called The Melrose Cardinals.
The first annual Tournament of Drums, Drum and Bugle Corps competition began in 1951 at Hurd Stadium, Beverly, Massachusetts.


The Cardinals ended competing as a Drum and Bugle Corps in 1975.
The Cardinal Alumni Association is extremely strong today, and co-sponsors a yearly drum and bugle corps competition in Beverly.

For information to be a small help in the alumni and the yearly show, please contact:

Frank Raffa  

       Email:   
president@cardinaldrumandbuglecorps.com
On May 29th, 2005 Drum Corps paid a farewell to Manning Bowl in Lynn, Massachusetts, the site of hundreds of drum and bugle corps competitions, and the site of many World Open Championships.

Drum corps went to Manning Bowl one last time before it comes tumbling down in a few months. Bobby Pero of the Cardinals Drum and Bugle Corps of Beverly, Massachusetts put on a one man exhibition in front of a packed house of zero .

A former contrabass player, Bobby drove his car in to Manning Bowl, and parked his car on the 50 yard line, and set up a table and a few chairs with drum corps albums and CD's showing the World Open Logo, and gracefully toasted Manning Bowl  with his Martini Glass filled with Poland Springs, and saluted Manning Bowl for welcoming the millions of drum corps fans for the last 67 years.

One must ask, Is this guy crazy ?  The answer is a definite no. He is just someone who gratefully appreciates the impact drum corps has had on his life.

Bobby, who took a 3 week crash course in playing soprano, played two final numbers that bounced off those walls of Manning Bowl.

The first number  " I Walk With God " was played by the Saint Mary's Crusaders, and the Boston Crusaders during the 1960's.

So what was the last song ever played at manning Bowl by a Drum and Bugle Corps ?

Bob played a song from the great Saint Mary's Cardinals Drum Corps that played this song leaving the field in 1964, 1965, and 1966:  " No Other Love ".

It felt a little strange sitting at the 50 yard line in silence thinking about the millions of people who marched over the same spot he was sitting at that moment,  then as he played a song on his CD Player  played  "Off The Line " of the Casper Troopers from the 1966 World Open at Manning Bowl it brought back hundreds of great memories that began since his first visit to Manning Bowl  with the Class B , Saint Mary's Crusaders competing against class A Corps at the 1966 World Open.

Alumni & Fans.

Please submit an article to be published on the Cardinal website to webmaster@cardinaldrumandbuglecorps.com

Article written in the drum corps magazine " MMA ",  Masters of the Marching Arts........ Summer of  2005.... Editor Rick Connor....See Pictures of Manning Bowl Below............

A few highlights of Manning Bowl and the World Open :

1.

BUILT IN


1938    67 YEARS OLD IN 2005








2.

The Address:


349 Maple Street, LYNN, MASS
3.

ROLLING STONES PLAYED HERE IN 1966
4.

HOLDS 20,000 SEATS plus Standing Room
5.

DEMOLITION SUMMER of 2005.
6.

FIRST WORLD OPEN IN 1963 AT JERSEY STADIUM, JERSEY CITY, N.J., SEPT. 14 & 15,





         SPONSORED BY RAY SAMORA , OWNER OF DRUM CORPS NEWS AND FLEETWOOD                                       WHO PASSED AWAY TIN 2004
7.

SECOND WORLD OPEN IN 1964 JUNIOR FINALS AT BRIDGEPORT, CT, SENIORS AT JC
8.

1965 THIRD WORLD OPEN AT BRIDGEPORT , CONNECTICUT
9.

1966 FOURTH WORLD OPEN MOVED TO MANNING BOWL
10.

1974 PRELIMS IN LYNN, FINALS AT CAWLEY STADIUM, LOWELL, MASS
11.

1975 PRELIMS IN LYNN, FINALS AT EVERETT STADIUM, EVERETT, MASS
12.

1976 MOVED BACK TO LYNN, MASS
13.

LAST WORLD OPEN IN 1982 AT LYNN, MASSACHUSETTS
14.

THE FIRST WORLD OPEN WINNER IN 1963 SENIORS SKYLINERS 87.033
















           JUNIORS BLESSED SACAMENT GOLDEN KNIGHTS 86.050
            LOWEST SCORE IN WORLD OPEN

15.

1972 CLASS B PRELIMS

CONTINENTALS OF WEST KEANSBURG, NJ

26.750
16.

1972 CLASS B PRELIMS

BLACK KNIGHTS,  NH



26.800


17.

1968  PRELIMS CORVETTES

29.130

18.

HIGHEST SCORE IN WORLD OPEN
19.

1975 BLUE DEVILS


91.050







20.

1975 SANTA CLARA

    89.050








21.

1976 BLUE DEVILS


88.750
22.

MOST CHAMPIONSHIPS WON
SENIORS:

SKYLINERS – 2

JUNIORS:

CASPER 3

BRIDGEMEN 5 LATE 70'S AND 80'S
THE CLOSEST TOP 4 CORPS !!!!!

1971 World Open Finals:

1.

27th Lancers



87.000
2.

Santa Clara Vanguard

  86.650
3.

Anaheim Kingsmen

     86.300
4.

Blue Rock



     86.050
These top 4 corps were separated by only  " .950 " Less than 1 point.

This was certainly by far the closest World Open in History

1.

FUNNY NAMES OF DRUM CORPS THAT MARCHED AT THE WORLD OPEN
KEESER AFB







           MARCHING SAINTS
AMBOY DUKES






               LAMPLIGHTERS
CARVER GAY BLADES





           32nd HUSSAR
STATEN ILAND LAWMEN





       BARONS OF STUBEN
NEW BTITAIN BONNIES





          LOS ANGELES CHINESE
OXFORD EXPLORERS





             DIGS
NORWALK HOTSHOTS





           FULTON GAUCHOS
ST ROSE OF LIMA LANCERS





  EPOCH
VACATIONLAND SWEETHEARTS   ALL GIRL


OLS STORMY KNIGHTS
PITTSFIELD POM POMS





          EARLS OF BUCK
DIRIGO JETS







             507 HORNETS
KILLMEN







                  THE THING
CHATELAINES DE LEVAL





       DOREMUS BLUE DEMONS
VIP'S








                 OLS STORMY KNIGHTS
ORBITS








              LUCKIE LADIES
MONARCHS







               BLACK WATCH






  BUX-MONT RAIDERS







  RESEVOIR RANGERS


TARGETS








          AVANTE GARDE
HOT SHOTS







              SWORD EXCALIBUR
CORVETTES







             OFFENSIVE LIONS
2ND DECADE







             SOUNDS OF CENTRAL NY
The Manning Bowl will be missed, and a new " Manning Field " is now in place of the old field

After Bob finished his two songs, took a tour of the stadium that once stood proud, took a ton of pictures and a video, packed up the car, and drove off the field at Manning Bowl one last time, stopped got out of his car to close the gates, and quietly said ' Thank you Manning Bowl, Drum Corps will be back !!! )

Written by Bobby Pero & Rick Connors and edited by Rick Connors ( Editor of MMA ,  Masters of The Marching Arts Drum Corps Magazine,  Summer of 2005.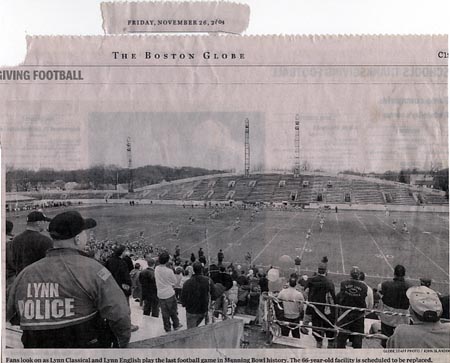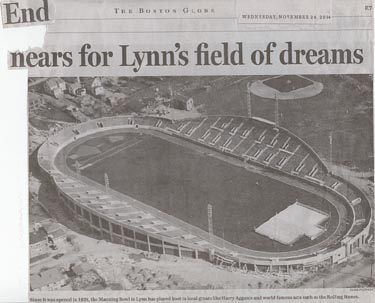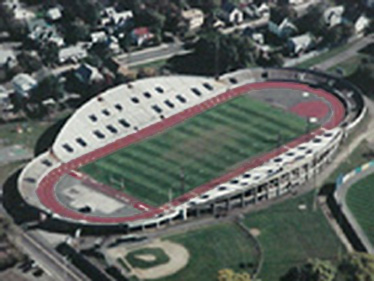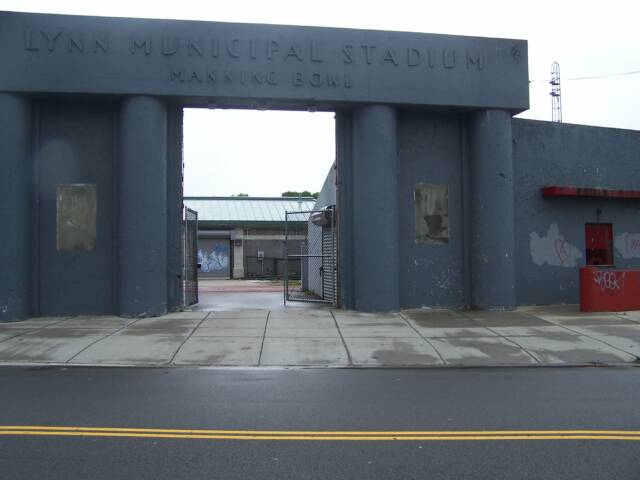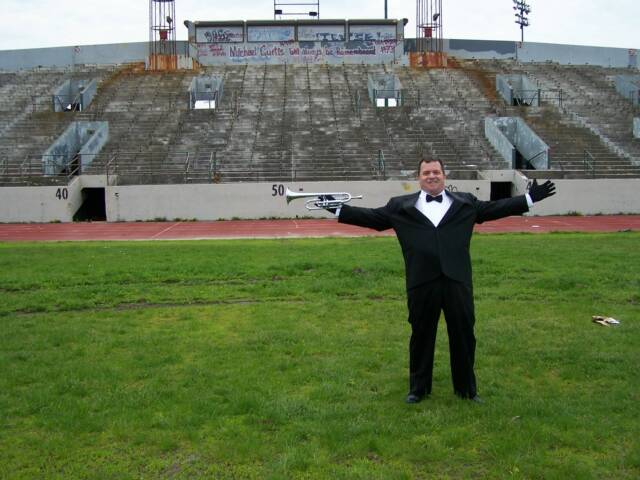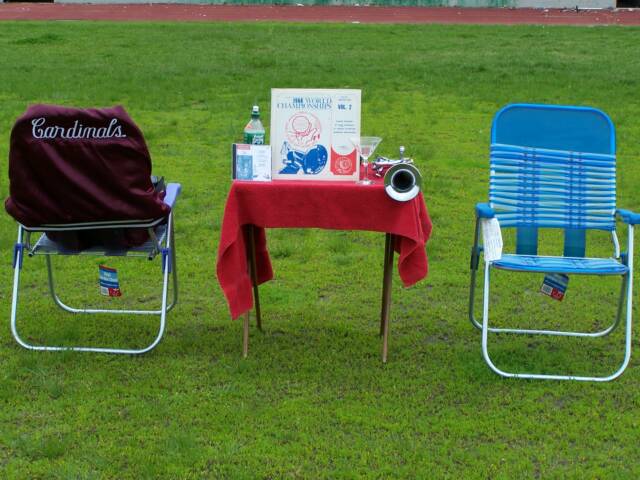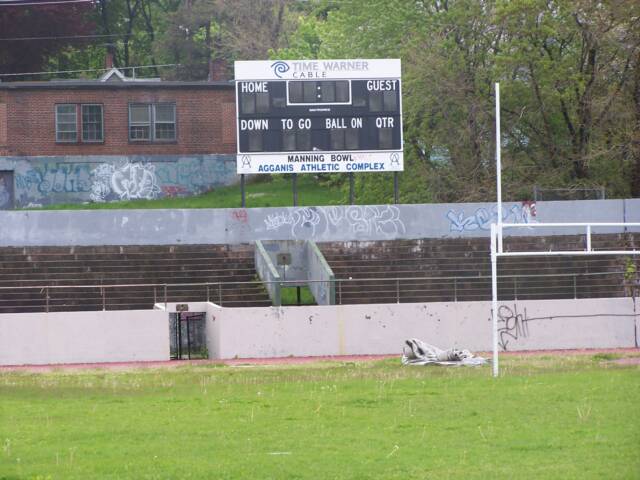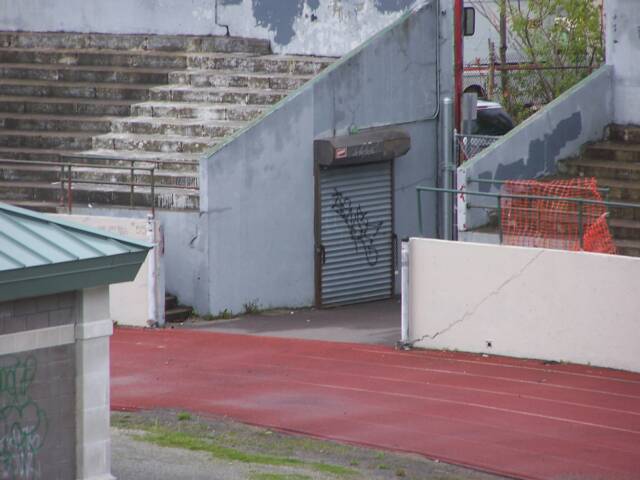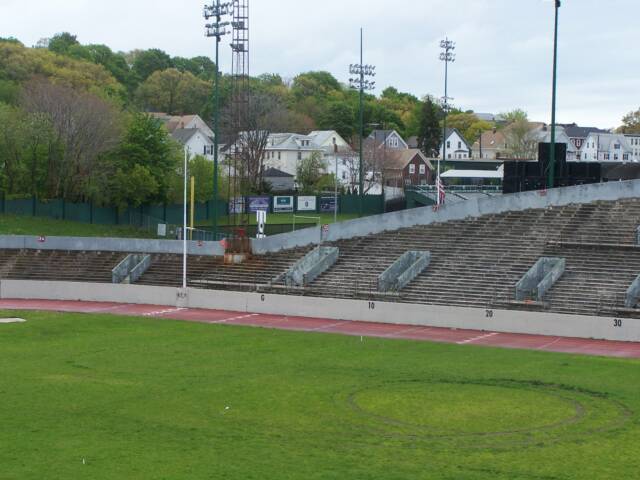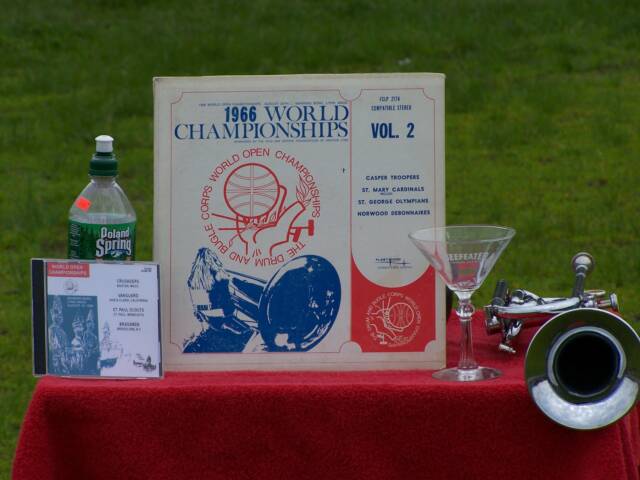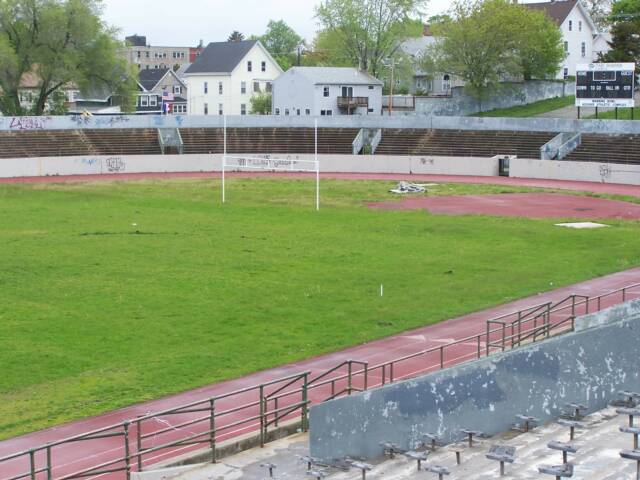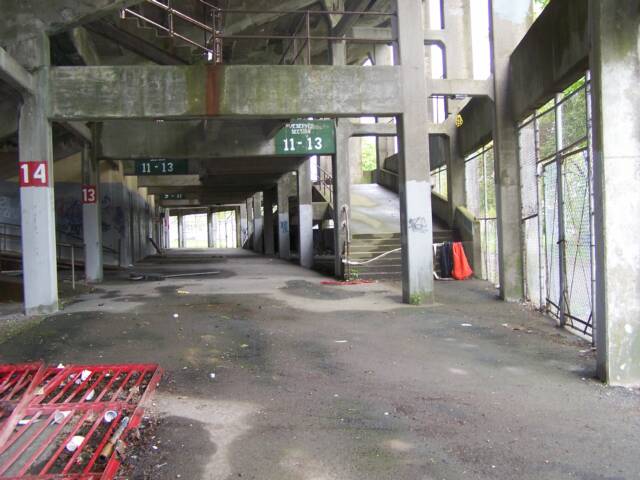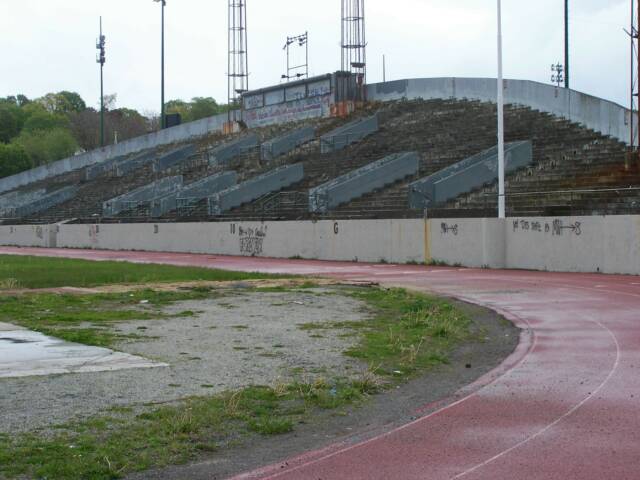 Cardinal Alumni  &  Cardinal Fans

The Cardinal Alumni Committee would like to extend an invitation to you to sign up on our Alumni Mailing List and Guest Book, and we can provide to you active and timely news updates in Cardinal Nation, the new music, pictures and videos we receive and post on our new home here at:

Please sign both:

Mailing List

(  Email - To be notified on anything that has to do with the Cardinals )

Guest Book

( Cardinal friends can see where you are, and Cardinal Info can be mailed to you )

Just click :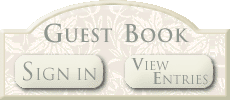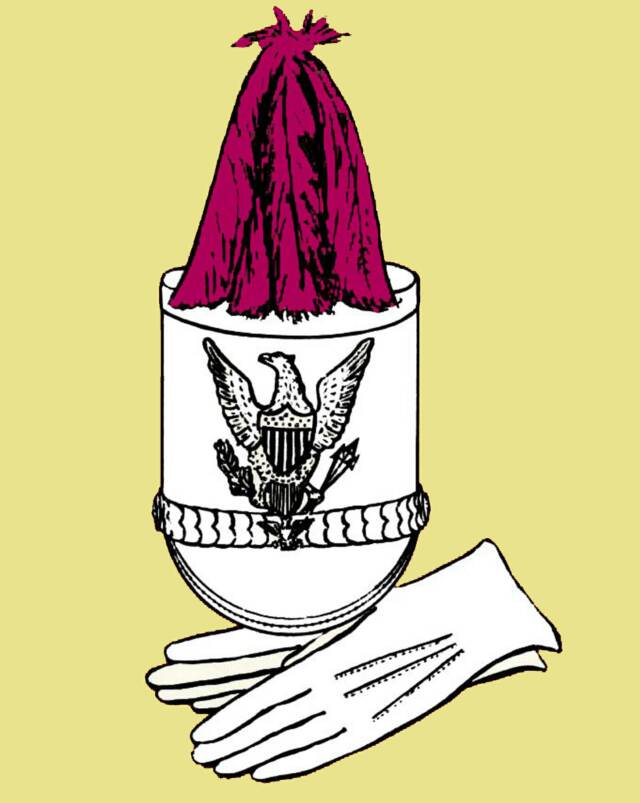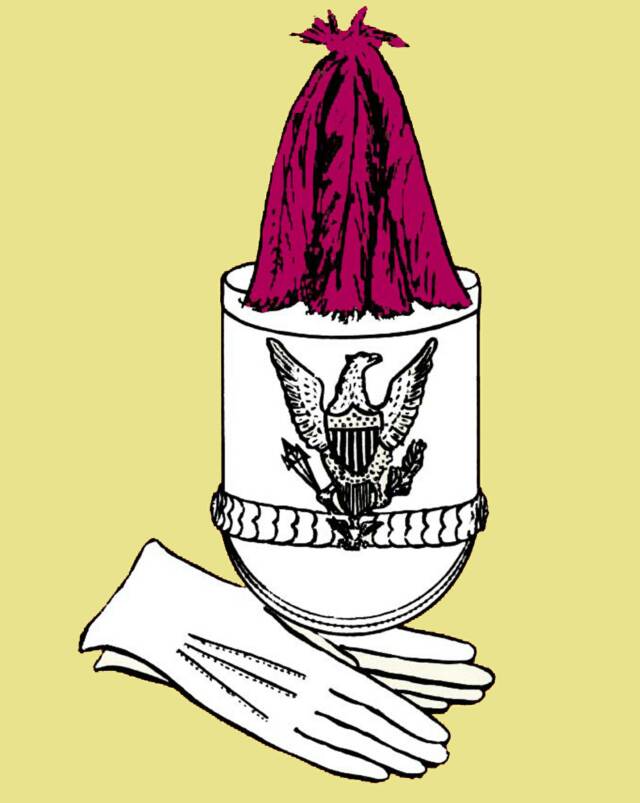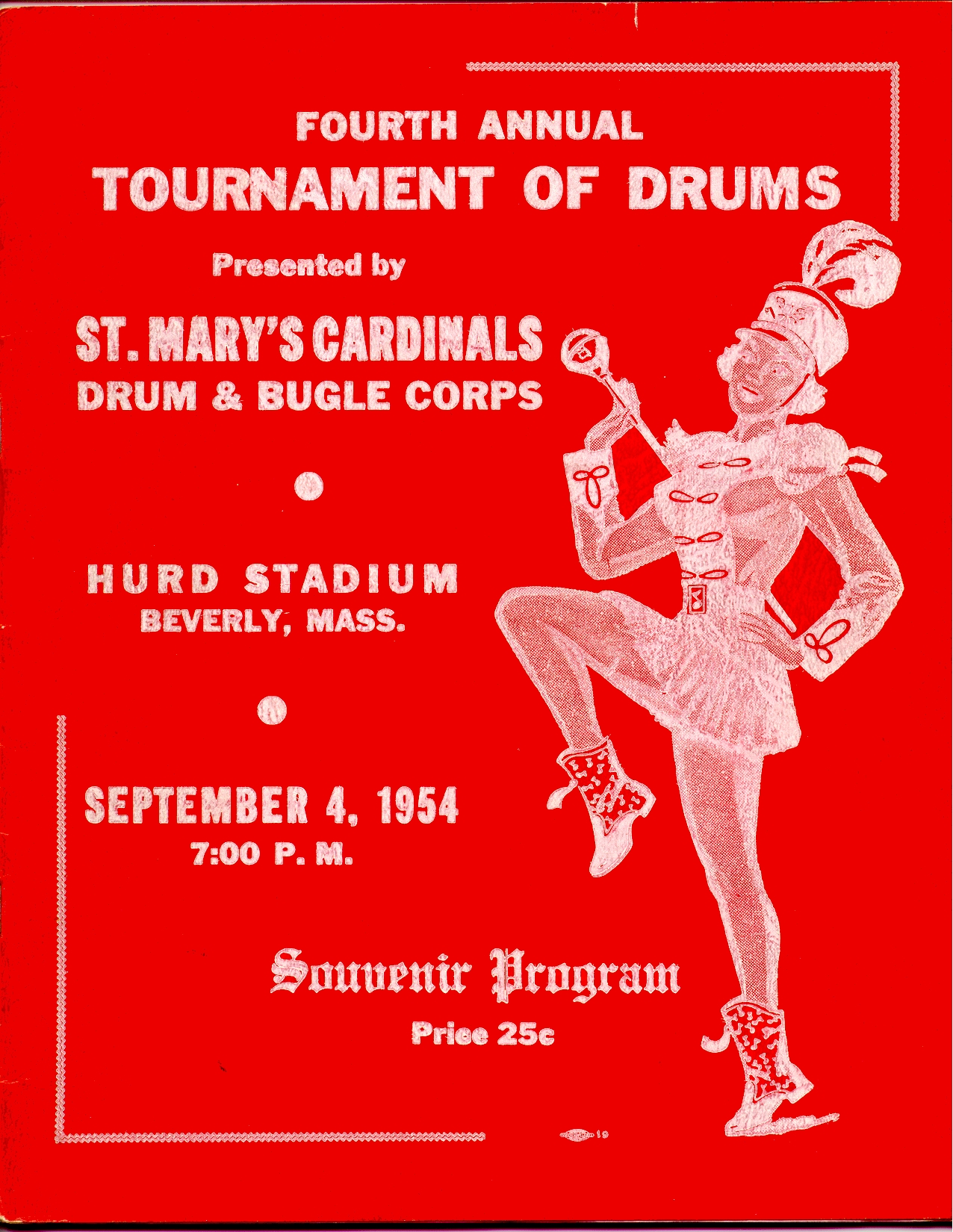 Remember The Merger !!!!!

In May of 1973,  the Wilmington Crusaders of WIlmington, Massachusetts, gave up their corps name " The Crusaders " and their uniforms, to merge with the Beverly Cardinals.

This was a huge sacrafice and the many great people of the Wilmington Crusaders made to become a part of the Cardinal Family.

What guts these people had and still have to sacrafice to become a great drum and bugle corps, and we were a powerhouse in 1974.

These people, are, and always will be, a " Cardinal " . They sacraficed, worked their butts off, strove for perfection every day just like all the other Cardinal corps before us.

They were fun people to march with and be with all the time, and made marching with The Wilmington Cardinals a ton of fun and combined it with winning.

I,  Bobby Pero, will always be grateful and proud to be associted with these people I marched with in 1973 and 1974 for I learned from my friends in Wilmington that sacrafice is a key to success, you can have fun at the same time, work together as a team to be the best you can be.